I have 10 pillars in my program and we will work through as many of the interacting components that you want to address to reach your goals. We will break the pillars into two sections. The first to cover diet (keto), intermittent fasting, sleep management, stress management, the nutritional component of epigenetics and exercising. Once we have established progress on these areas we will move to section two that will include the environmental aspects epigenetics, neural plasticity, meditation. quantum field and spirituality. The second section will include the environmental components of epigenetics but wil be more more biased towards the mental components that will help sustain the physical components successfully completed in the first section. At this point, you will have made a sustainable transformation that will allow you to live your best life without worrying about slipping back into your old ways.
We will be using a couple of tools to help us manage your diet and sleep management. We will be using the Cronometer app to log food intake, allowing us to monitor calories, macronutrients, micronutrients omega6/omega3 fatty acid ratios, etc. We will have access to these metrics on a shared basis. I will be able to give you daily feedback on your nutritional metrics versus your goals. I will email you a weekly metrics summary and supporting notes.
Intermittent fasting is an extension of the Nutritional Ketosis component managing your eating window for maximum fat burning capacity.
For sleep management, I use an app called Pillow. The app runs on my Apple Watch and connects via Bluetooth to the same app on my iPhone for graphic displays of sleep time, quality, and REM, light and deep sleep. Some people may have other sleep management apps like Fitbit. We will figure out what works best for you and work accordingly.
Stress management will initially be addressed by diet to reduce inflammation one of the bodies primary stress factors. Sleep management will also reduce stress on the body in many ways. We can also work with meditation to further reduce mental stress as well.
The final pillar in section one will deal with exercise. Where we start and where we eventually end up will depend on many personal factors. I will work with you to establish a program to best meet your goals. For the most part, though, the exercises will be restricted to the four full body resistance primal exercises.
The pillars in the second section are closely interrelated and we will address them as a group rather than individually. It is not a requirement that you master all these techniques rather to work on a plan to allow you to integrate these activities into your daily life as you see fit. Your sense of well being will be enhanced by these activities and make it a lot easier to stay on track as you inevitably encounter life's curvballs.
I will be available to you by phone, Skype and email on a daily basis as required. If you are having trouble with shopping for groceries make an appointment with me to accompany you on your shopping trip via facetime or similar app. Just make an appointment first so we can sync up at a time that suits us both. Alternatively, you may be struggling with your menu selection in a restaurant? if so text me ahead of time with the name of the restaurant and preferably the website address of the menu page. I will then peruse the menu for you and make recommendations. You will also have access to all my social network posts and blogs as they are published. There will also be a select series of Youtube videos that will only be available to clients.
When you sign up for my Be Lean For Life Coaching program, you will receive one on one coaching from me personally. We will start off with a Discovery Interview where we will establish our baselines and initial goals. It will be critical during this interview to establish your WHY. The reason this is critical is that if you don't have a burning desire to achieve your goals it is difficult to keep motivated when the going gets tough. I've seen a diverse spectrum of WHYs. The less pleasant ones being some kind of catastrophic illness or medical condition brought on by decades of bad nutrition. Ideally, our relationship would start before such an event becoming a reality. Sometimes people are addicted to food as a means of self-medication. In this situation, the body is getting it's "fix" by using excessive food as a means of establishing a chemical balance in the body known as homeostasis. Often in these cases, there is an underlying problem driving this activity. In which case your WHY may not be enough to overcome the underlying issue. If this is the case some therapeutic help may be required prior to becoming a coaching client. I am not a therapist, so to that end, I have formed a relationship with some 6,000+ therapist through an Online Therapy Service
This interview may be recorded (an option) possibly on Skype so that we can have a record to refer back to and it can be displayed on your own personal password protected web page. This web page can act as a log of our activities and successes together.
During the Discovery Interview, we will record your current body composition metrics and establish a plan to reach your desired body composition goals, among other things.
You may be asking yourself the question; why do I need a coach? I'm glad you asked. There is a considerable amount of knowledge on this website which I will refer to as self-knowledge. Such knowledge allows looking at what we are doing and what we are being and thinking. Then we can compare and make distinctions between that and who we ultimately want to become. There is also a great amount of expert instruction on this site. Without such instruction, most plans will fail. So while you can glean all this information on your own, at some point your progress will falter, then you need somebody with more expertise than you have to get to the next level. Instruction from someone who has experienced what you are endeavoring to learn teaches you how to apply knowledge. Instruction or better stated, coaching, teaches us how to do what we intellectually learned.
A quick note here: The metabolic diseases discussed on this website typically manifest themselves in people in their 60's and 70's. Typically as a result of less than optimal lifestyle choices during the majority of their adult life. The good news is that my program will reverse, and in some cases eradicate, these diseases allowing for a longer life and certainly a better quality of life in your senior years. It is estimated that my program has the ability to reverse the effects of a less than optimal lifestyle at the rate of about 1 year per decade of abuse. You do't have to wait 3 or 4 years to see improvement though. Positive effects can be seen within a couple of weeks, and by 12 weeks you will be amazed at your transformations.
All well and good you may say, how do I prevent ever being in that situation? Well, I'm glad you asked. This program can be introduced to young adults. You don't have to wait until you are plagued with symptoms for this program to be effective. If you start this program as a young adult you should never end up manifesting all these metabolic diseases. What a concept!
Finally, what about minors? Sadly we are seeing more and more metabolic diseases manifesting in children today, such as obesity and type 2 diabetes. Personally, I believe the lifestyle choices adopted by children are best managed by parents as part of a good parenting protocol. For that reason I do not work directly with minors. Should you currently be a parent with concerns about such symptoms in your children, my advice is as follows: Sign up for my program as a parent. After all, it is quite likely, but not necessarily so, that it is your lifestyle choices that your children are adopting intentionally or otherwise. So by improving your lifestyle choices you may directly or indirectly be influencing your children's lifestyle choices. Should you be successful in this endeavor you children may well grow up with the prospects of never having to deal with these issues later in life.
If you did not take the opportunity to watch the coaching video on the home page, I have inserted it below for your convenience. Click on this video and I will explain why you may want to consider joining my coaching program.
As I work with you one-on-one I produce a weekly report usually on Mondays. This is in addition to the time I spend interacting directly with you during the course of the week. Below I have listed some examples of such reports so that you may get an idea of the kind of detailed support provided. By clicking on the buttons below the PDF file will display on the screen. I have changed the names to protect the privacy of the clients concerned.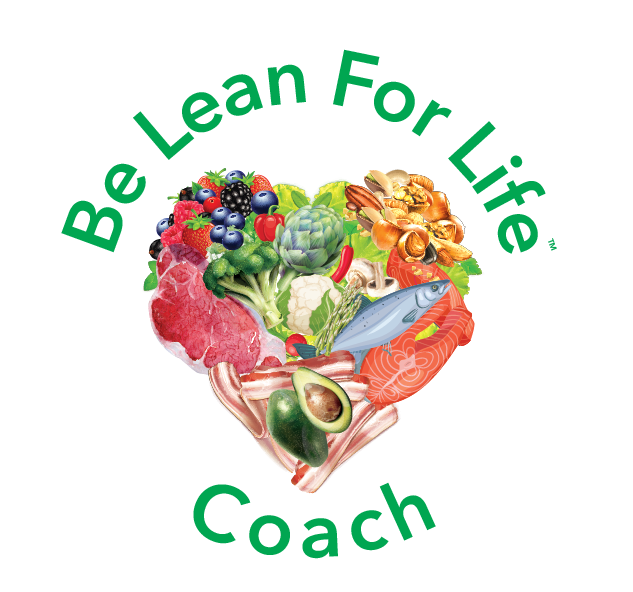 To this point the content above relates directly to one-on-one coaching for individuals. Just imagine what amazing aggregate benefits could accrue if these benefits were multiplied across an organization of a large numbers of employees. If you feel your organization could benefit from a corporate program, click this link.