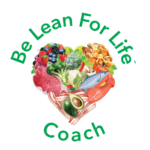 Welcome Letter
Dear ……………………….,
Thank you for joining my program I am excited to have the opportunity to work with you for the next 12 weeks. Week 1 will start on Monday ………….. and week 12 will complete on Sunday………
Prior to week 1 we will be working on what I call week zero, which is effectively a free week. During this week I will set you up with the Cronometer app so we can start to monitor your daily macro and micro nutrient intake. During this "free week" I encourage you to make no changes to your normal dietary intake. The idea here is to get a detailed break down of your current dietary habits so we have a baseline to work with moving forward.
Week 1 through week 12 you will get one-on-one coaching with as much daily interaction as necessary to assist you in achieving your goals. You will receive a detail report every Monday monitoring your progress and introducing new activities for the ensuing week.
We will progress through the 10 pillars in order. It is likely that the first pillar on nutrition may take two or three weeks to fully embrace. Pillars 2 through 5 will complete the first section, and we would hope to complete these within the first 6 or 7 weeks.
Pillars 6 through 10 which I refer to as section two, will be addressed as a group. The reason being they are so closely entwined that they don't really lead to individual attention.
I am happy to work with you through all 12 pillars. However, you may not be interested in all of them, in which case we will spend more time on the ones from which you feel you will get the most benefit.
My objective is to help you make the physical, mental, emotional, intellectual and spiritual transformation I made myself, and many of my clients have achieved. It will be easier to achieve that objective by utilizing all the pillars.
Should you wish to continue working with me beyond 12 weeks, we will arrange a schedule and payment structure that meets our joint interests.
Thanks again for joining me in this adventure, I look forward to witnessing your transformation.
Kind regards,
Richard Doyle